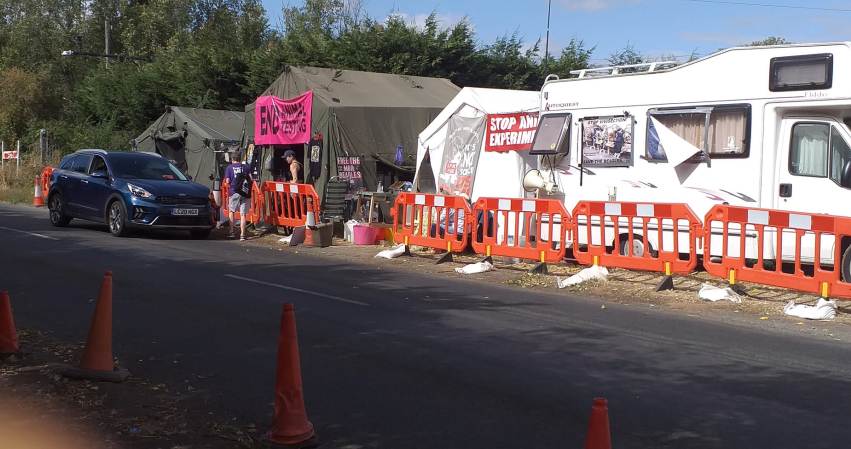 Camp Beagle started with just two amazing protestors, deciding not to go home after a demo at MBR Acres. From their single selfless act, Camp Beagle was born. ​
Once you have been to Camp Beagle, it is a sight and sound that never leaves you, it forever changes you. ​
Camp Beagle is now home to many activists as well as many day visitors… all are welcome at any time.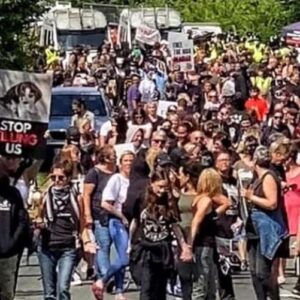 …to a cast of thousands
From just two protestors' initial stand against this horrific torture and abuse, thousands and thousands of like-minded souls have come together to help close down MBR Acres and take a step towards ending vivisection in the UK for good! ​
Everyone at Camp Beagle is so marvellously different but we all come together with ONE GOAL. Please come and join the thousands working towards shutting down MBR for good.​
BUT WE STILL NEED YOU!
Click HERE to find out more ways to help.